it's national hug your dog day!
1 tag
1 tag
1 tag
1 tag
can someone buy this for me? my birthday is next... →
1 tag
1 tag
1 tag
1 tag
Fletcher's winter camping wish list
Fletcher already has a pack and a camping food and water bowl, but here's his winter camping wish list: Pooches claws get worn down and often break when he's running on the rocky trail. The Ruff Wear Bark'n Boots Grip Trex Dog Boots would fix that! Having a layer between you and the ground when sleeping is a must for staying warm. The Highlands Bed is a great option for...
1 tag
a walk in the woods
Last weekend, we took Fletcher on his first camping overnighter on the Appalachian Trail. He loved it. He put it in four-paw drive and had no trouble getting over the rocks on the trail. He wore his new pack and carried all of his own supplies. I love seeing him run around the woods because he's so happy and excited. But the evening took a turn for the worse when we heard rustling and...
1 tag
cats vs dogs →
1 tag
1 tag
update: Basement Cat
I took Basement Cat to the vet on Friday to see how she was doing on her new food to manage her hyperthyroidism. I have to admit she had me a little worried. Basement Cat is usually a mega-bitch at the vet and she was actually relaxed (at first). She let the vet tech lift her onto the scale with minimal grumbling, and while we waited for the doctor, she relaxed on a chair; unheard of considering...
1 tag
"People who hate cats, will come back as mice in their next life."
– Faith Resnick - a cat lover that takes care of strays. Her neighbors hated all the cats in her yard and would threaten to shoot them. That's when she said this quote.
1 tag
1 tag
1 tag
1 tag
missing cat?
Can something be missing if you don't know it's missing? The other night, Chris and I had friends over for dinner and relaxing (aka drinking wine and beer). When our friends left to go home, they noticed Basement Cat outside under the bushes and brought her inside. Basement Cat outside? No one had gone in or out of the door for 2-3 hours. There's been a few cases where...
1 tag
1 tag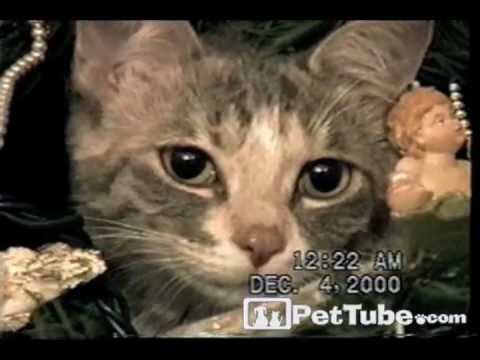 1 tag
1 tag
'tis the season to cuddle
During the winter, you can't sit or lie down in my house without an animal cuddling with you (or more likely, on you). Pooch and Monkey are the major offenders but Elsie is up there too. At first it's really cute, but give it a couple of weeks and you just want a spot to yourself without a cat and/or dog draped over you. Pooch has been particularly clingy this winter. For years, Pooch...
1 tag
1 tag
this woman is my hero →
1 tag
rescued dogs rule! →
1 tag
1 tag
1 tag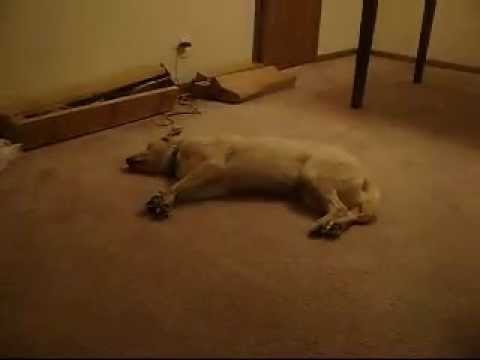 1 tag
1 tag
celebrate the felines in your life
It's National Cat Day! Give your cats some extra love and treats today. *photo via icanhascheezburger.com
tgif!
Heading home from work early to take the pooch for a much-need (for both of us) run!
1 tag
why hasn't anyone told me about PetTube?!?! →
2 tags
Watch
My vet recommended trying Hill's Prescription Diet y/d Feline Thyroid Health with Basement Cat to manage her hyperthyroidism. If it works, it means no more twice daily medication!
1 tag
do these make me a crazy cat lady?
I don't know if I could rock these flats in public (I'm a little self-conscious about what others think of me) but I would totally wear them around the house!
1 tag
"Locking eyes with your dog produces the happiness hormone oxytocin in your..."
– Prevention Oct 2011
1 tag
1 tag
peeping taz
This is Taz, the very handsome tomcat that lives next door. He spends so much time in our yard, other neighbors think he is our cat. Taz has a thing for Elsie. He sits outside on the porch railing and leans in so he can see her as she lays on the couch. When she notices he's there, they paw at each other through the window. It's very cute. Don't tell Elsie this but I've...
1 tag
"A cat that bites you for rubbing his stomach is often biting from pleasure, not..."
– I'll have to remember this when Monkey bites me for rubbing his belly.
1 tag
Watch
All animals should be given a chance!
1 tag
they ate what? →
We've all heard those stories about a dog needing surgery because it ate something it shouldn't have. Here are a few interesting x-rays for some animals in uncomfortable situations!
2 tags
trying to convince myself that...
I cannot keep the kitten. I cannot keep the kitten. I cannot keep the kitten. I cannot keep the kitten. I cannot keep the kitten. I cannot keep the kitten. I cannot keep the kitten. I cannot keep the kitten. I cannot keep the kitten. I cannot keep the kitten. I cannot keep the kitten. I cannot keep the kitten.
1 tag
way to go toronto! →